Pirates Past Noon: Kids Summer Camp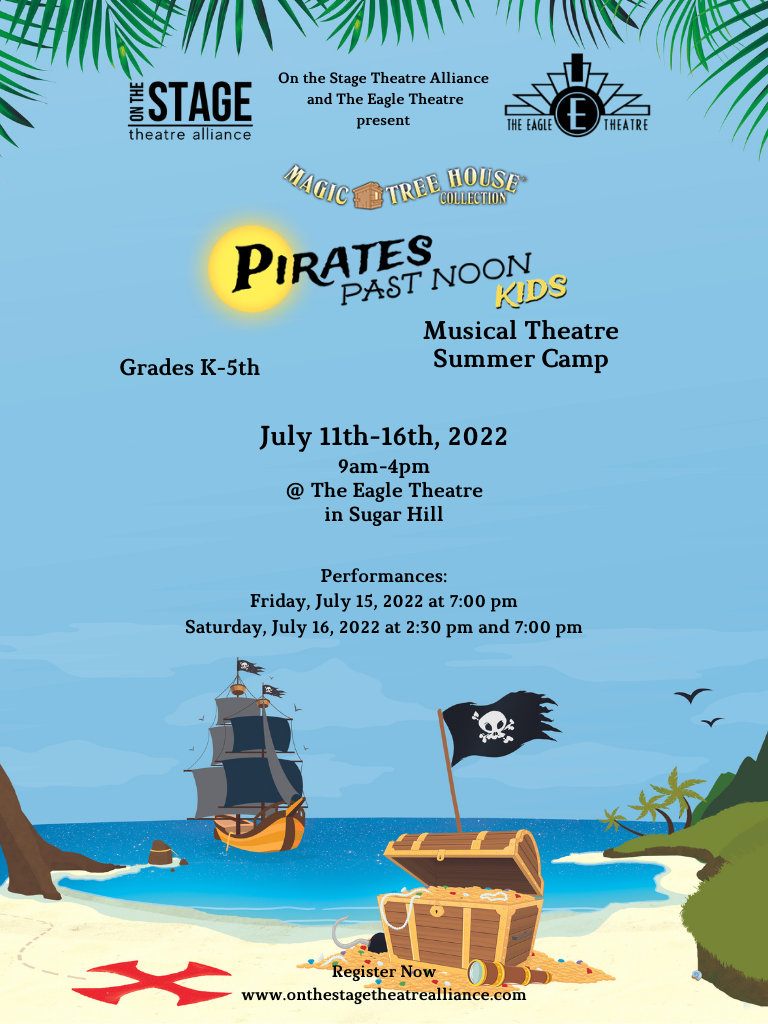 Join us for Magic Tree House: Pirates Past Noon KIDS Musical Theatre Summer Camp and performances!
Based on the best-selling book series, Jack and Annie journey in their magical tree house to the eighteenth-century Caribbean and the time of Pirates. Jack and Annie's tree house takes them to an exotic island with pirates, where the two discover the power of friendship and the simple pleasures in everyday life.
Camp:
July 11th-15th
9am-4pm
Performances:
Friday, July 15th, 2022 at 7:00 pm
Saturday, July 16th, 2022 at 2:30 pm & 7:00 pm