Spring Break Bash: Lightyear
$2 – $4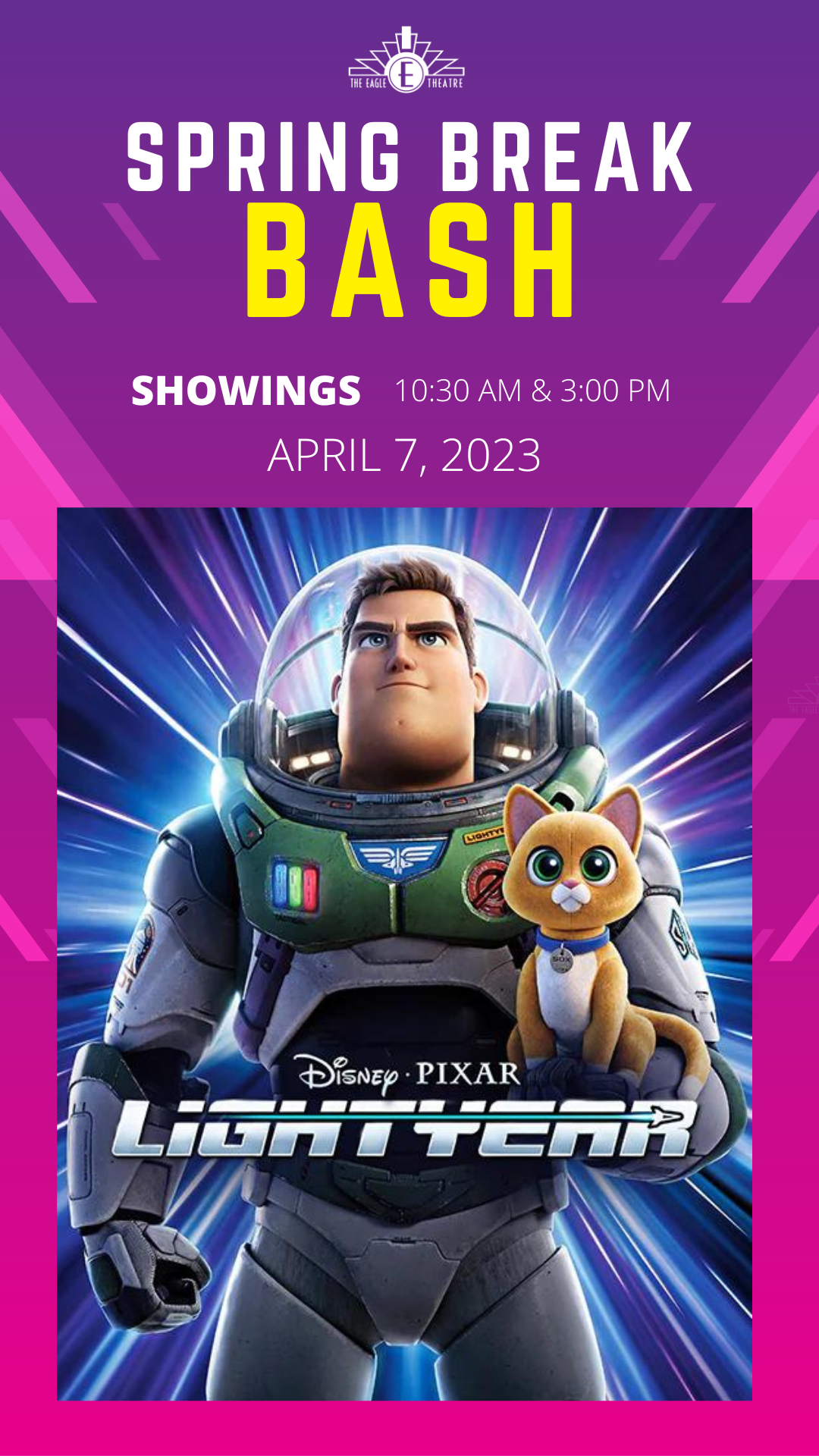 While spending years attempting to return home, marooned Space Ranger Buzz Lightyear encounters an army of ruthless robots commanded by Zurg who are attempting to steal his fuel source.
Runtime: 1h 45m
Rating: PG
Get Tickets 10:30 am
Get Tickets 3:00 pm
*Box Seating is limited. One box allows for 4 guests.