Swingin' Medallions
$30 – $45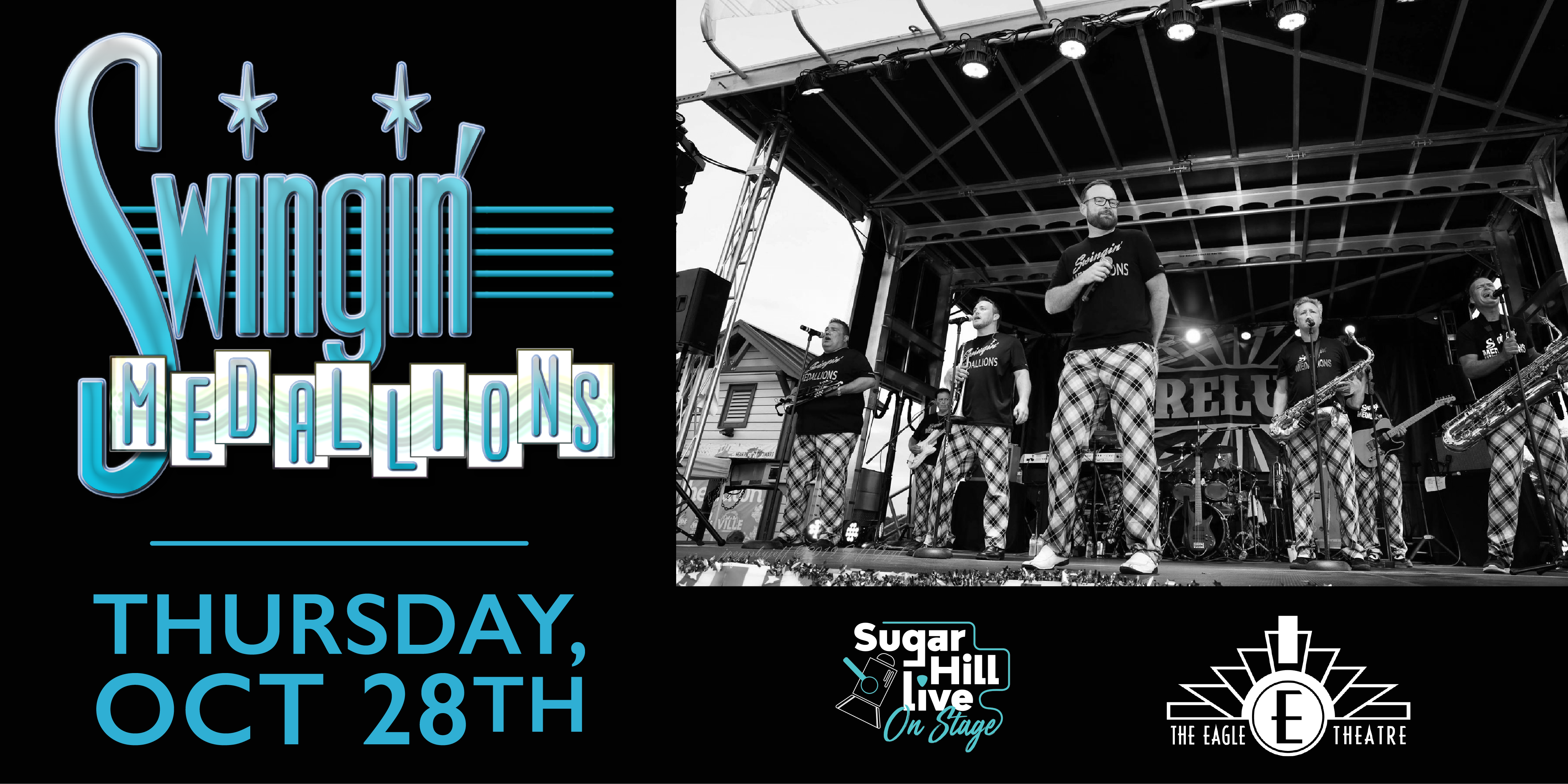 Get ready for the Swingin' Medallions on October 28! The band has been around since 1962 and are bringing music for the ages to the Eagle Theatre.
How does a band endure the generations? The group's signature high-energy style delights audiences of all ages. Their act, as well as their music, is indeed timeless. The band was founded in 1962 by John McElrath and now includes his sons, Shawn and Shane.
Featuring an ever-popular horn section, the group effectively blends the sounds and music of yesterday and today. The band has performed throughout the nation in thousands of venues. Their diverse repertoire has made them overwhelming favorites with college audiences as well as the more mature rock and rollers.
---
Doors at 6:30pm
Luis Alas at 7:30pm
Swingin' Medallions at 8:30pm
Get Tickets